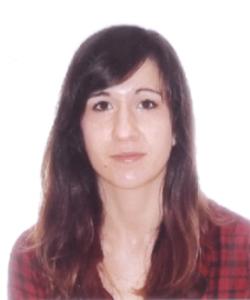 Almudena Fuster Matanzo#
FIELD OF SCHOLARSHIP: Neurobiology


BIOGRAPHICAL NOTE
My passion for science sprouted in me at a very early age when I was at high school. That was when I decided to begin my studies to obtain the degree in Biology at Universidad Autónoma de Madrid (UAM, Madrid, Spain). During my years at the university I developed a growing interest in Neuroscience. A great part of this motivation arose during my stay in two different laboratories at the faculty (Dr. Mª José Hazen´s Laboratory, Cell Biology Area and Dr. Isabel Molina´s Laboratory, Physiology Area) where I had the opportunity to join in thanks to an Excellence Scholarship for undergraduate students from Comunidad de Madrid (awarded from 2003/2004 to 2005/2006 academic courses). In my last year, I defended my Degree Final Project, developed at Prof. Jesús Ávila´s Laboratory in the Neurobiology Area of the Centro de Biología Molecular Severo Ochoa (CBMSO), obtaining a mark of 10/10 cum laude and the best Final Degree Project award from de Official College of Biologist from Comunidad de Madrid.
After obtaining my degree in Biology, I began a new and exciting phase as a Ph.D Student. My work at Prof. Ávila´s Laboratory has been funded with two important fellowships from Consejo Superior de Investigaciones Científicas (CSIC) which I was awarded with; an Introduction to Research Fellowship for the first few months and the JAE pre-doctoral Fellowship for a total period of four years. Finally, I got the P.h.D degree in December 2011. From that moment, I have been working as a postdoctoral fellow in Prof. Jesús Ávila´s laboratory sponsored by a contract from CIBERNED ("Centro de investigación biomedica en red de enfermedades neurodegenerativas").
DETAILS OF RESEARCH:
My work as an undergraduate student was related to the study of Glycogen Synthase Kinase 3β (GSK-3β) in neurodegeneration in a conditional transgenic mice model developed before by the group (Tet/GSK-3β mice). In this model GSK-3β overexpression (GSK-3β-OE) is directed to forebrain and, interestingly it is possible to be abolished by administration of doxycycline in the drinking water of the animals. These mice show an Alzheimer Disease-like phenotype which makes this model appropriate for the study of the role of GSK-3β in this disorder. As a P.h.D student I focused my attention on studying the role of the kinase in adult neurogenesis (the formation of new neurons during the adulthood) in the context of Alzheimers Disease (AD), as well as the role of a best known substrate of GSK-3β ; tau protein, in the same process. After obtaining the P.h.D degree, I began to be more interested in gaining insight into the relationship between GSK-3β and neuroinflammation, which is an important phenomenon taking place in neurodegeneration.
ONE/TWO KEY PUBLICATION REFERENCES:
Dual effects of increased glycogen synthase kinase-3β activity on adult neurogenesis

.
Fuster-Matanzo A*, Llorens-Martín M*, Sirerol-Piquer MS, García-Verdugo JM, Avila J, Hernández F. Hum Mol Genet. 2013 Apr 1;22(7):1300-15.
GSK-3β overexpression causes reversible alterations on postsynaptic densities and dendritic morphology of hippocampal granule neurons in vivo

.
Fuster-Matanzo A .* Llorens-Martín M*, , Teixeira CM*, Jurado-Arjona J, Ulloa F, Defelipe J, Rábano A, Hernández F, Soriano E, Avila J.
Mol Psychiatry. 2013 Apr;18(4):451-60.