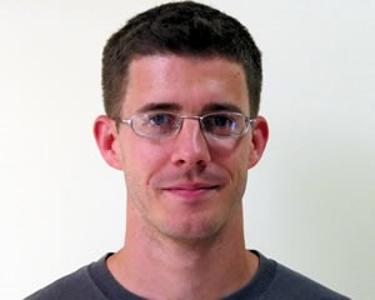 Alexandre Ponrouch #
FIELD OF SCHOLARSHIP: Chemical Sciences
BIOGRAPHICAL NOTE:
Alexandre Ponrouch is a postdoctoral associate at the Institut de Ciència de Materials de Barcelona (Spain). Prior to joining ICMAB in 2010, He received his M.Sc. degree in Electrochemical Processes from the University Paul Sabatier (France) in 2005, and his Ph.D. in Energy and Materials Science at the Institut national de la Recherche Scientifique (Canada) in 2009.
DETAILS OF RESEARCH:
His research is focused on tailoring the interface between electrode and electrolyte for both lithium- and non-lithium-based batteries, placing emphasis on electrolyte formulation in order to maximise performance.
ONE/TWO KEY PUBLICATION REFERENCES:
A. Ponrouch, A. R. Goñi, M. T. Sougrati, M. Ati. J.-M. Tarascon, J. Nava-Avendaño, M. R. Palacín Peiró; ``A new room temperature and solvent free carbon coating procedure for battery electrode materials´´; Energy and Environmental Science, 6 (2013) 3363.
A. Ponrouch, R. Dedryvère, D. Monti, A, E. Demet, J. M. Ateba Mba, L. Croguennec, C. Masquelier, P. Johansson, R. Palacín Peiró. ``Towards high energy density sodium ion batteries through electrolyte optimization´´. Energy and Environmental Science, 6 (2013) 2361.