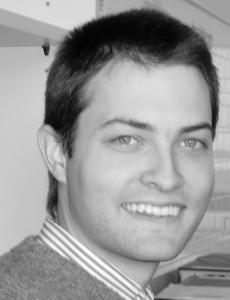 David Sánchez Ruenes#
FIELD OF SCHOLARSHIP: Computer Science
BIOGRAPHICAL NOTE:
David Sánchez Ruenes (Gijon, Spain, 1980), is a temporal Associate Professor of Computer Science at the Universitat Rovira i Virgili, where he belongs to the CRISES Research Group, which holds the UNESCO Chair in Data Privacy. He received his B. Sc. and M. Sc. degrees in Computer Science from the Universitat Rovira i Virgili in 2001 and 2003 (both with Outstanding Graduation Award) and a Ph. D. degree in Computer Science in 2008 from the Polytechnic University of Catalonia (Cum laude). He was a senior researcher in the K4Care European Research project in 2008 and an invited researcher at the Ecole Nationale Supérieure des Mines d'Alès (France) in 2013. He has participated in 4 European research projects and 6 national ones, and has been member of the organising committee of two international conferences. He has authored over 90 publications, including 40 in high quality journals, and has received awards to the best paper and innovation in two international conferences. His h-index is 20.
DETAILS OF RESEARCH:
His research backgrounds are framed both in Artificial Intelligence -knowledge acquisition and representation, ontologies, data semantics and multi-agent systems- and Data Privacy –disclosure control and data anonymisation-. His current research focuses on the application of semantic technologies and the information theory to the automatic detection of disclosure risks and the anonymisation of textual and unstructured data in open environments.
ONE/TWO KEY PUBLICATION REFERENCES:
David Sánchez, Montserrat Batet, Alexandre Viejo: Automatic General-Purpose Sanitization of Textual Documents. IEEE Transactions on Information Forensics and Security 8(6): 853-862 (2013)
David Sánchez, Montserrat Batet, David Isern, Aïda Valls: Ontology-based semantic similarity: A new feature-based approach. Expert Systems with Applications 39(9): 7718-7728 (2012)