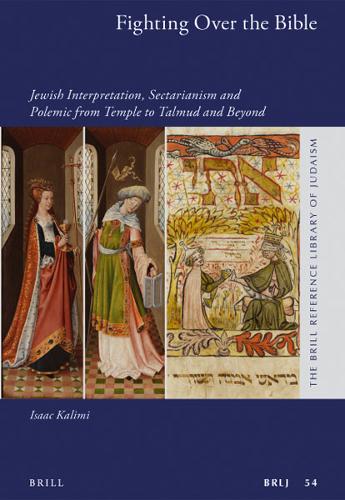 Fighting over the Bible#
Jewish Interpretation, Sectarianism and Polemic from Temple to Talmud and Beyond#
A new publication by Professor Isaac Kalimi, member of the Philosophy, theology and religious studies section of Academia Europaea.
Fighting over the Bible
explores the bitter conflicts between mainstream Jews and their internal and external opponents, especially between particular Jewish groups such as Pharisees, Sadducees, Qumranites, Samaritans, Rabbanites and Karaites, as well as with Christians and Muslims regarding their interpretations of Jewish Scripture. The Hebrew Bible/Old Testament is an important sacred text for all branches of the Abrahamic faiths, but it has more often divided than unified them. This volume explores and exemplifies the roots of these interpretive conflicts and controversies and traces the rich exegetical and theological approaches that grew out of them. Focusing on the Jewish sources from the late Second Temple period through the high Middle-Ages, it illustrates how the study of the Bible filled the vacuum left by the Temple's destruction, and became the foundation of Jewish life throughout its long conflicted history.
Publisher:
Brill
ISBN:
978-90-04-33910-1
Year of publication:
2017
Isaac Kalimi#
Isaac Kalimi (Ph.D., The Hebrew University of Jerusalem) is Gutenberg Research-University- Professor in Hebrew Bible/Old Testament Studies and Ancient Israelite History, and Fellow of the Gutenberg Research College at Johannes Gutenberg University Mainz

, Foreign Member of the Belgian Royal Academy for Overseas Sciences, and Honorary Member of The Scandinavian Society for Iranian Studies. He has published numerous books and articles in biblical studies, ancient Israelite history and historiography, Jewish exegesis, and rabbinic literature and thought.