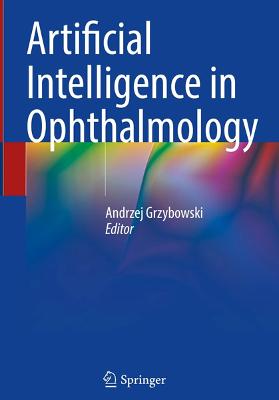 Artificial Intelligence in Ophthalmology #
Professor Andrzej Grzybowski, member of the Clinical and veterinary science section of Academia Europaea, has edited a new book, "Artificial Intelligence in Ophthalmology ".

The book provides a wide-ranging overview of artificial intelligence (AI), machine learning (ML) and deep learning (DL) algorithms in ophthalmology. Expertly written chapters examine AI in age-related macular degeneration, glaucoma, retinopathy of prematurity and diabetic retinopathy screening. AI perspectives, systems and limitations are all carefully assessed throughout the book as well as the technical aspects of DL systems for retinal diseases including the application of Google DeepMind, the Singapore algorithm, and the Johns Hopkins algorithm.

Artificial Intelligence in Ophthalmology meets the need for a resource that reviews the benefits and pitfalls of AI, ML and DL in ophthalmology. Ophthalmologists, optometrists, eye-care workers, neurologists, cardiologists, internal medicine specialists, AI engineers and IT specialists with an interest in how AI can help with early diagnosis and monitoring treatment in ophthalmic patients will find this book to be an indispensable guide to an evolving area of healthcare technology.

Publisher: Springer Nature Switzerland AG 2021
ISBN: 978-3-030-78600-7
DOI: https://doi.org/10.1007/978-3-030-78601-4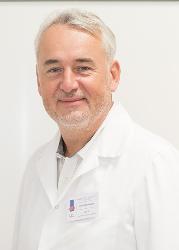 About Andrzej Grzybowski#
Andrzej Grzybowski, MD, PhD, MBA, is a Professor of Ophthalmology and Chair of Department of Ophthalmology at the University of Warmia and Mazury, Olsztyn, Poland; Head of Institute for Research in Ophthalmology, Foundation for Ophthalmology Development, Poznan, Poland.

Professor Grzybowski is active in international scientific societies including the European Academy of Ophthalmology (Treasurer), American Academy of Ophthalmology (International Fellow; member of the Global ONE Advisory Board and Museum of Vision's Program Committee), European Association for Vision and Research (Board member and chair of cataract section), ESCRS (curator of ESCRS Archive), and ISRS (member of the ISRS International Council), Euretina (Co-opted Board member 2016-2018), Retina Society, International Council of Ophthalmology (programme coordinator for WCO in 2011-2018), and Cogan Society. He has been active contributor to major ophthalmic conferences worldwide, including AAO (Achievement Award 2017, International Scholar Award 2018), APAO (International Coordinator 2017, Achievement Award 2018), WCO (Programme Coordinator 2010-2018), Euretina, ESCRS, EVER, ISOPT, etc.

Professor Grzybowski has been an editor, editor in chief and author of more than 500 peer-reviewed international publications (total IF higher than 1000), and over 50 book's chapters and reviewer for more than 20 journals. He is a member of editorial boards of American Journal of Ophthalmology, Acta Ophthalmologica, PLOS One, Graefe's Archive for Clinical and Experimental Ophthalmology, Translational Vision Science & Technology (TVST), BMC Ophthalmology, Clinics in Dermatology, Journal of Clinical Medicine, Frontiers in Neurology, Asia Pacific Academy of Ophthalmology Journal, and editor in chief of Archives of History and Philosophy of Medicine and Historia Ophthalmologica Internationalis.

He was included in TOP 2% ranking of world-best scientists prepared by Stanford University for 2019, and according to Expertscape he was ranked No 1 in cataract field worldwide, and No 4 in cataract extraction field worldwide. He has authored and conducted the largest European diabetic retinopathy screening project based on artificial intelligence aimed to test 40,000 diabetic patients sponsored by EU funds. He collaborates in AI projects with leading European, US and Asian scientific teams.